Festival Napa Valley is committed to ensuring the health and safety of visitors, performers, and employees. We have kept in close communication with public health authorities and partnered with the St. Helena Hospital Foundation and other experts to develop and implement health and safety protocols.
All Festival Napa Valley public events will take place outdoors with a reduced audience size.
With COVID-19 restrictions lifted in California on June 15th, we are pleased to share the following updates:
MASKS ARE OPTIONAL ~ Face coverings are no longer required for vaccinated individuals and can be worn at your discretion. For those individuals who are not fully vaccinated, we recommend face coverings based on CDC guidance.
EXPANDED CAPACITIES ~ Physical distancing is no longer required, enabling Festival Napa Valley to welcome wider audiences for all performances.
YOUR SAFE PLACE ~ Our enhanced cleaning protocols for public spaces will continue to remain in place for the foreseeable future.
FESTIVAL POLICY ~ We ask that all guests be fully vaccinated or provide proof of a negative COVID-19 test administered within 72 hours prior to attending. Festival Napa Valley is partnering with B12 Love and you can visit their new location in downtown Napa to get tested.
Visit https://www.b12love.com/register/ to register ahead of time or call (707) 947-3004 to book a COVID-19 Antigen Rapid Test and get results within 15-30 minutes.
Your Concert Experience
We encourage anyone who is feeling unwell not to attend. If you need to cancel your plans, please call the box office at 707.346.5052 to discuss your ticket options. Tickets may be exchanged, refunded, or returned to the Festival as a tax-deductible donation.
Please find seating charts below for concerts at Charles Krug and the Culinary Institute of America at Copia. We ask guests to bring their tickets to the event for a touchless scanned ticket entry. Advanced reservations will be required via phone or online. No walk-up orders will be taken at the box office.
ADA seating and access will be available. Please contact the box office to make arrangements.
Charles Krug – Great Lawn Stage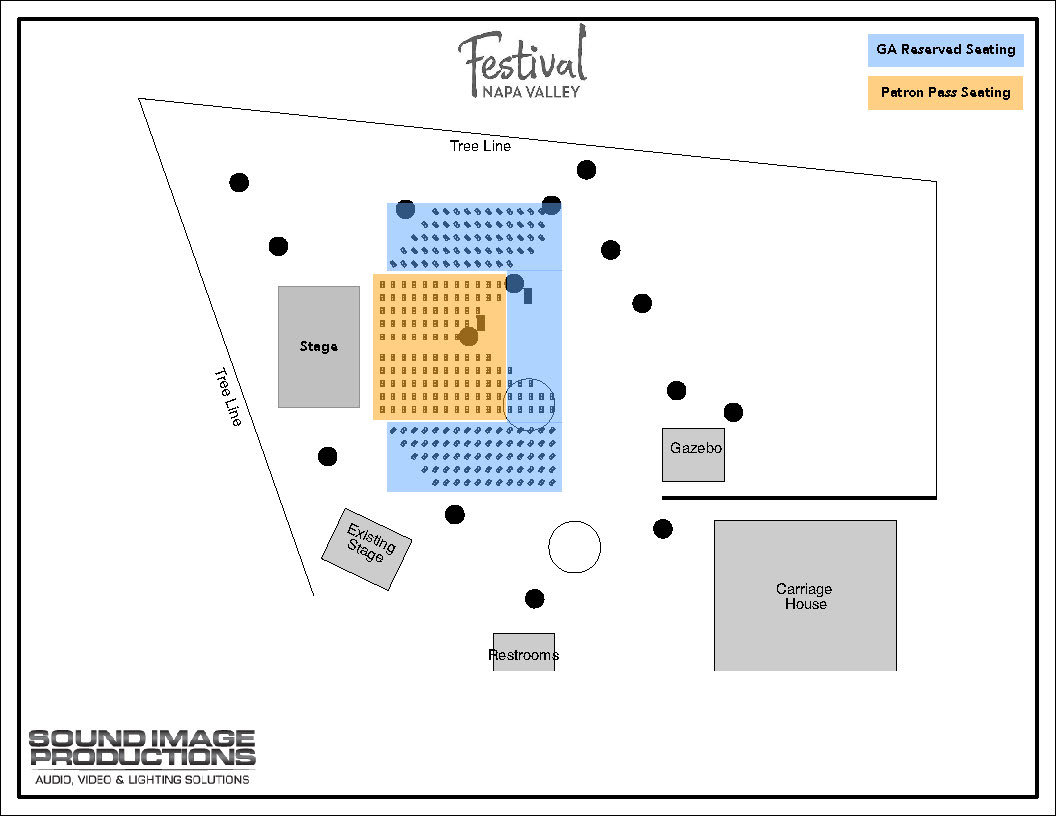 CIA at COPIA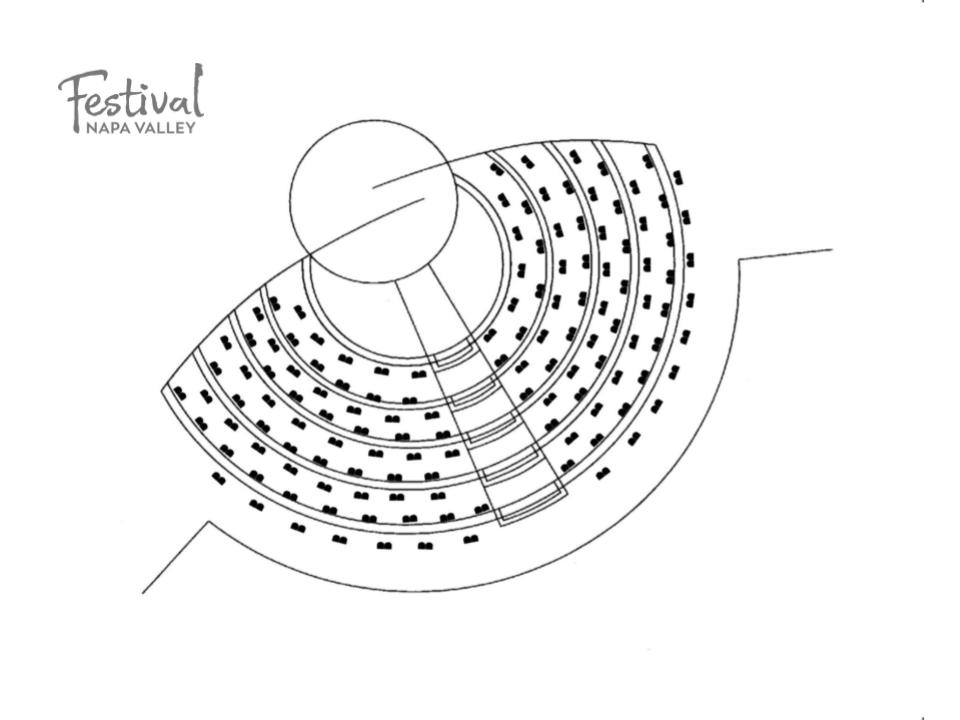 Please contact the box office for further information
boxoffice@festivalnapavalley.org
707-346-5052